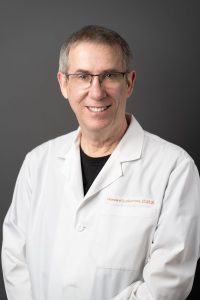 Howard Lufburrow, DDS, FAGD
Dr. Lufburrow resides in Salado, Texas, and is married to his high school sweetheart, Debra. They have two married children, Blake and Erin, and seven grandkids. They enjoy traveling, working around the house and spending time with their pets. He is currently a member of the Salado United Methodist Church and has traveled with church mission trips to give much-needed dental care in Belize. In 2010, he authored a mystery/suspense novel, Crown Deception. He is currently working on several other writing projects, including a sequel.
Dr. Lufburrow moved to the central Texas area in 1994 and is excited to once again practice in Temple, Texas.
Dr. Lufburrow graduated from Baylor University in 1977 with a degree in biology. He completed his DDS at the University of Texas School of Dentistry at Houston in 1984. He has been a member of the Academy of General Dentistry since 1984, and in 1996, he was awarded a fellowship in the Academy of General Dentistry. He also has been awarded a fellowship in the International Congress of Oral Implantologists for his work in implants.
Meet Our Team
At Lufburrow Dentistry, you will find a friendly, cohesive group of dental professionals who will add a personal touch to your treatments and every part of your visit. Our team members help our dentist provide you with gentle care designed specifically to meet your smile needs. You can learn more about our team members below, and you can meet them in person when you call 254-773-2197 for a dental appointment in Temple, Texas.